Last week I was eyeing to buy
Ayala Corporation
(AC) shares.  But when I look at COL's Investment Guide, the rating for this stock is HOLD so I had a second thought buying.  This Tuesday it was upgraded to BUY with a target price of 520.  Luckily, this company is now added to
SAM stocks
list so I'm happy and started buying it.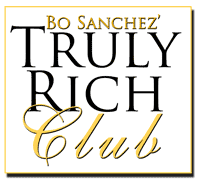 Looking at COL's latest report, I got to know its core businesses – ALI, BPI, MWC and GLO (Globe Telecom) and other recent activities.  According to the report, a favorable growth for these businesses is expected for the next few years because of our
growing economy
.  
BPI
on its lending business, MWC's expansion within and outside the east zone, and GLO's aggressive marketing in the telecom business is paying off.  GLO has improved its subscriber market share and revenues despite of the merging of its competitors.  AC is also involved in the power and infrastructure businesses.  In the power industry, AC has a target of 1,000MW generating capacity by 2016.  Related to this, AC has entered into a joint venture with A Brown for a 135-MW coal-fired plant in Iloilo and with Trans-Asia for the construction of another 135-MW plant to be started on the next quarter.  AC also entered a joint venture agreement with MPI and AEV to strengthen its position to win PPP (
Public-private partnership
) projects.
Knowing this latest report indicating the company's recent activities, there is no doubt AC is another turtle that will be a sure winner in the coming years!