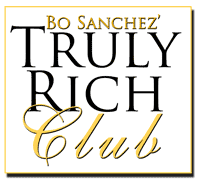 After typhoon Ondoy struck Metro Manila four years ago, we decided to move and rent an apartment in another subdivision because our previous place was heavily flooded. Since our access to the main road is a bit far, my wife and I realized that we need car so we bought a 12-year old car online. Owning a manual transmission car is a very big challenge to me. Why? It's because I don't know how to drive! So the car needs to be parked in the street for several months before I can use it. At the time, the idea of investing in stocks has not come to me. In summary, here are the top reasons why I love my old car based on my experience:
It can take me and my family from point A to point B. Like most brand new cars do, my old car takes me and my family safe and sound from one place to the other. Now I don't have to rush early in the morning to the bus station for the first trip whenever we decide to go to Laguna for a weekend break or a vacation.
Easy to diagnose when there's a problem. I save a lot of money here. My trusted car technician will visit me or I'll call him describing the problem then the next day, he already had the parts needed to fix it. That saves me from expensive cost of parts and taxes because most cheap parts are available from local shops in Banawe.
Cheaper maintenance cost. Although it encountered a lot of repairs from the beginning, when I sum up all my expenses and compare it against getting a bank loan for a brand new car with monthly amortization of 15,000 pesos a month, I realized it just cost me less than half of the amount.
Fuel efficiency. Compared to its brand new and a more recent model, my car is much more fuel efficient because it has a smaller engine. I was shocked when I ask one of my colleagues who owns a recent model; his car's full tank gas capacity is just good for 1 week while mine can last up to 3 so that's a huge difference. But of course there's a lot more factors to consider here like the driving habits, road and traffic conditions, etc.
Personal education. Aside from learning basic maintenance and repairs I experienced in my car, it also turns out to be an "automobile university". During rush hours, instead of listening to the radio or music and complaining over the traffic jam, I view it as an opportunity to learn from my favorite motivational speakers and best-selling authors like Brian Tracy, Robert Kiyosaki, Bo Sanchez, etc. I listen and learn from their audiobooks and seminars. I also believe that when I'm stuck in a traffic jam, God gives me time to reflect and pause for a while.
It allows me to invest. This is probably one of the best benefits when I decided to buy a used car. I imagined that I bought a new car and I need to pay a monthly amortization of 10,000 pesos a month. I set aside this amount every month and put it in the stock market following Truly Rich Club's recommendation. Also whenever I get bonuses and extra money, I also added it in my investments. After investing each month for almost 3 years, I was amazed how my money grows. Early this year I realized I can now buy a new car! But of course I'm not gonna do that because my old car still rocks! Besides, a new car losses its value of around 25% the moment you drive it off the lot while on the other hand my investments continue to grow and gives me passive income in the form of dividends.   To cut the long story short, I choose to keep my old car.