Today, I would like to introduce the newest member of SAM's turtle, MEG or Megaworld.  Last month, Bro. Bo gave us a go signal to buy shares of this new company that will become part of SAM.  Bo says its mother company, AGI buys back its shares and this is a good sign meaning its price is still cheap.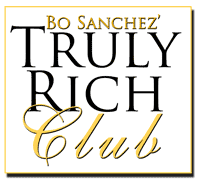 Megaworld or MEG is a property company with primary business in residential sales and office/retail space leasing. Megaworld is widely known for its development of Eastwood City, McKinley Hills and Newport City.
If you notice, their concept is to have elements of work, plan and live in one place or having yourself in "3 places at once" integrating residential, commercial and leisure.
Aside from those mentioned above, MEG currently has three more township projects such as Forbes Town Center, Manhattan Garden City and Cityplace.
MEG has a good potential growth because it owns a large bank of properties for both residential and commercial purposes.  MEG also owns properties that are still undeveloped located in Mactan Newtown,Iloilo, McKinley West and Bonifacio Uptown.
With an increasing demand for office location from the BPO industry, MEG's properties will benefit to this opportunity.  It is strongly believed that Fort Bonifacio will continue to be the top choice of companies given due to its location with lower rental rates, better facilities and light volume of traffic.
Currently, MEG has the largest BPO office leasing in the Fort area. With a land area of more than 105 hectares, it has the capability of expanding its BPO office portfolio to take advantage of the strong future demand.  This will benefit Megaworld's current and future BPO projects.
This year, MEG will be launching 11 residential projects along with the deal with Clark Development Corporation to develop 550 hectares of formerUSmilitary property.  Lastly, in the next 20 years, MEG plans to spend P45 billion budgets to develop Bonifacio Uptown in their 15-hectare lot in Bonifacio Global City.
At this point, MEG's future looks bright and this turtle will be another sure win!
Note:
Above information is a summary based on the e-report originally written by Mike Vinas of  Bo's Truly Rich Club.  To receive the full report and receive tons of blessings, join the Truly Rich Club now by clicking here.